Posted: February 11th, 2010 | Author: admin | Filed under: | | No Comments »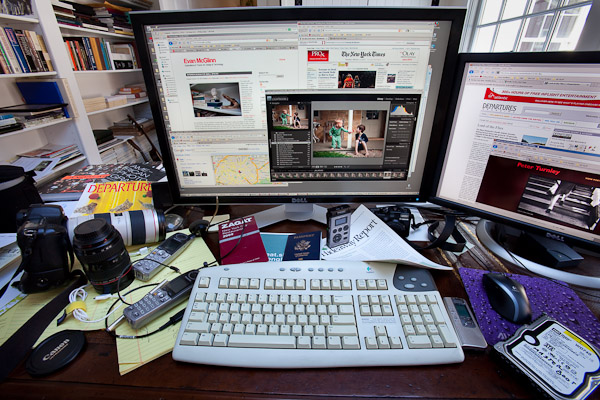 I have been a journalist, editor and online media consultant for over 22 years. My journalistic work focusing on business, art, and high-end travel, has appeared in such publications as Forbes, The New York Times, Rolling Stone, Men's Journal, Town & Country and Departures magazine where I am currently a contributing editor. Departures is published by American Express Publishing and is circulated to approximately 1 million Platinum and Centurion Card members.
Because I have spent much of my professional journalistic career writing about consumer goods, I also have a deep understanding of branding and brand positioning. Outside the realm of journalism, I have been fortunate enough to work for some of the world's top brands including Ralph Lauren and Lands' End as both a writer, editorial director, online content generator and communications consultant. In 2008, I started McGlinnMedia as a web content strategist, editor and producer. I provide businesses with brand consulting as well as online best practices in social media and content generation derived from over 22 years of experience at such leading companies as Forbes, American Express, Ralph Lauren and catalog retailer Lands' End. Clients receive access to an elite team of award-winning web developers/programmers providing best-in-class design and brand aesthetics. I can offer a wide-range of website solutions including inexpensive, turn-key subscription-based CMS as well as large bespoke websites built from scratch incorporating video, 3D animation, HTML, CSS, PHP, JavaScript, MySQL and AJAX, among others.
I am passionate about technology and always an "early adopter" of new software, gadgets and trends such as digital photography. In fact, my first job in journalism was as a writer for Boston Computer News which was published by IDG. I bought my first PC in 1984 and refuse to buy computers off-the-shelf. Instead, I build my own from scratch.
---